Techical Education Centres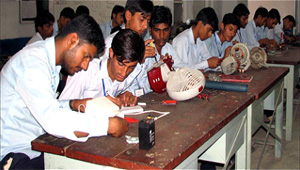 As technical education is very important these days for survival. MEFP is providing different kinds of technical education diplomas. Currently, courses offered by MEFP are Auto CAD, Drafts man and DIT. These diplomas are very popular and well reputed in market. They will help candidates to established their career and earn a handsome livelihood. Student can enroll themselves at our technical education centre from 1st May 2014.
Although these diplomas are costly and expensive to teach but MEFP is offering these facilities to all students without any fee. This shows commitment of the management of MEFP towards grooming of our nation.
---
For more information please click on any of the following:
Do you have any question? Read our FAQs